News
Structural Repairs - Quinton, Birmingham
Project Scope:
The client was concerned about cracks in the rear external wall of her property. She had been advised by a structural engineer that there were lintels missing above the windows and doors and that she should have this addressed before any more movement caused further damage.
Project Detail:
This client had seen us working on a property in her neighbourhood and enquired about us with that homeowner as she was nervous about inviting builders into her home without a recommendation. That homeowner was more than happy to pass on our details having been delighted with the work we had done there as well as the way we conducted ourselves in their home.
&nbsp
Upon further investigation, it became apparent that the internal skin had also been compromised as well as the outer. Taking care to ensure the structure was fully supported with acrow props and strong boys, we rebuilt the inner skin of brickwork, inserted new lintels and then applied a reinforcing bar with resin to the inner kitchen wall to prevent further lateral movement - as this wall had also begun to crack. Then finished off the outer skin with some nice, clean pointing.
&nbsp
Despite the discovery of further work required, we managed to work it so that the client was only required to pay the price we originally quoted which she was incredibly grateful for. Upon completion of the job she was so pleased with our work that she has already invited us back to quote for supplying and installing new windows and new fitted kitchen.
&nbsp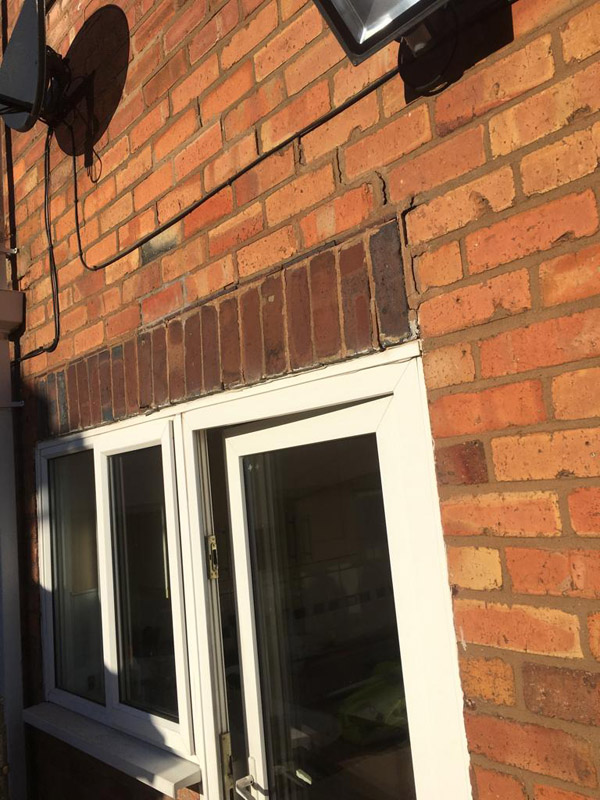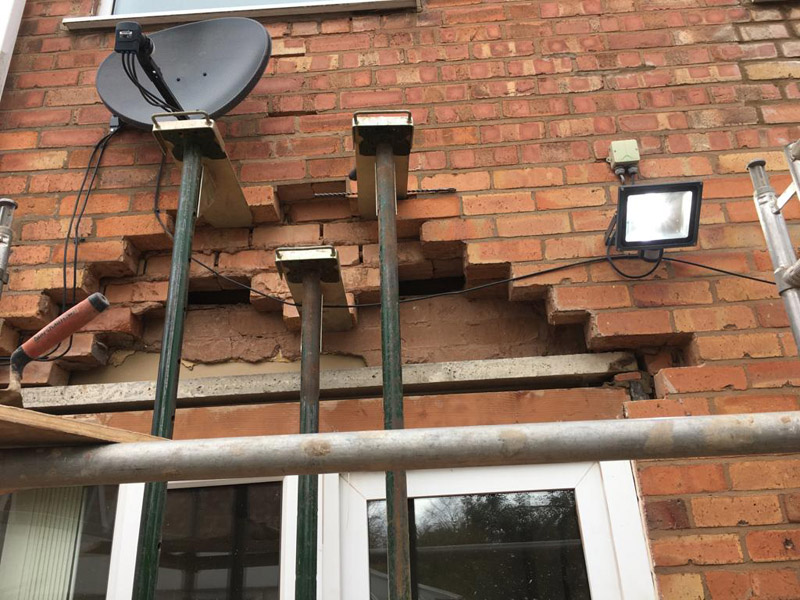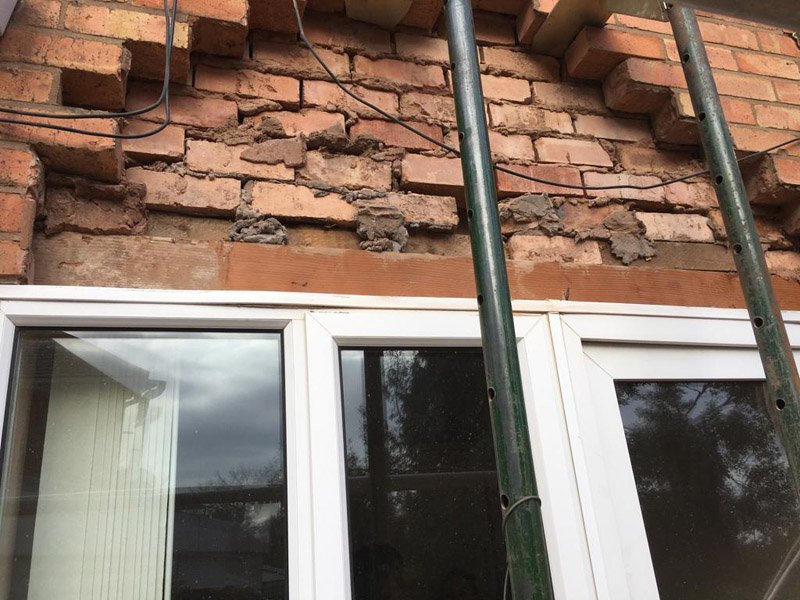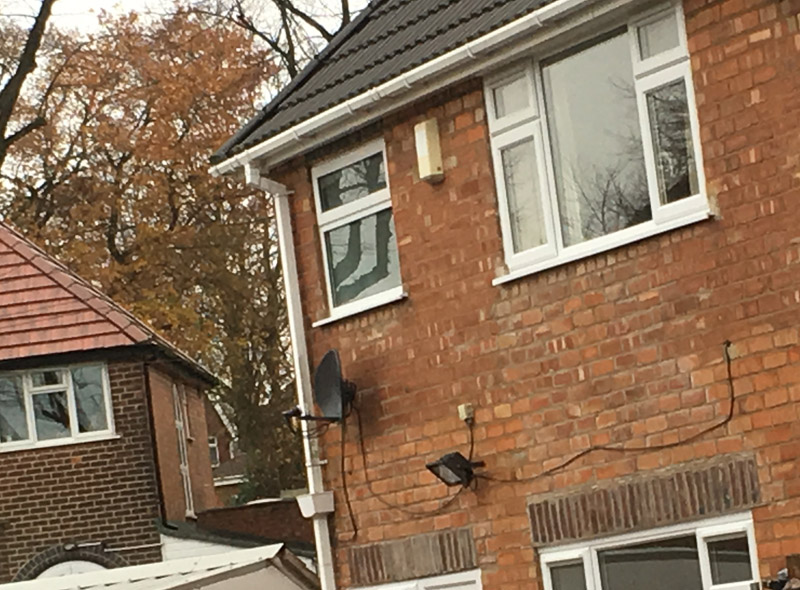 Services
Galleries of Work