Projects Gallery Beverley Court Road
Beverley Court Road, Quinton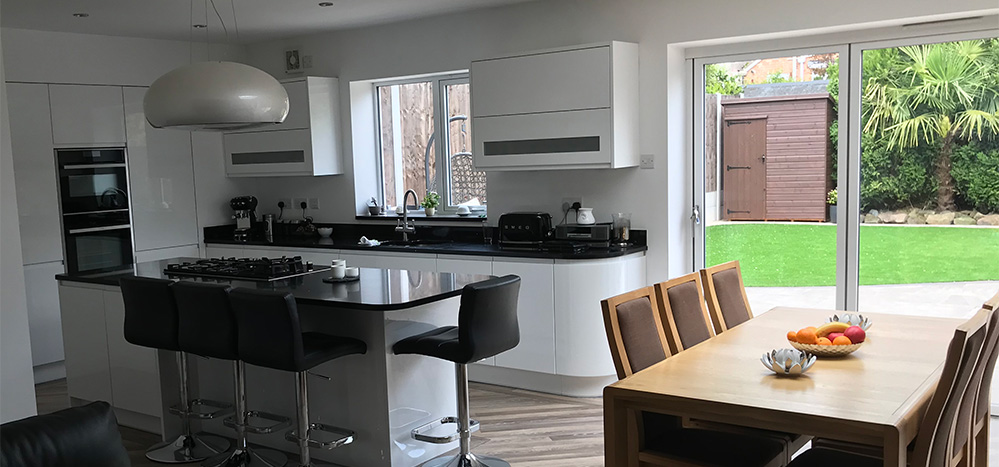 Project Scope: Client approached us to construct a new 4 metre rear extension to the full width of the house, reconfigure existing space on the ground floor and landscape the rear garden to include artificial grass.
Project Detail: The rear extension was built to combine with existing kitchen and dining room space and create a new open plan kitchen, dining and living area. Existing garage space was reconfigured to include a play room at the front and ground floor shower room at the rear.
All structural work was carried out by Phil Lester Construction including the installation of new steel beams to support the removal of internal walls and new flat rubber roof including roof lantern.
The new shower room was installed and all tiling completed by Phil Lester Construction however, the kitchen was supplied and fitted externally.
The rear garden was excavated to remove uneven levels and banks in the lawn to create a new flat base on which to prepare and lay new artificial lawn using Namgrass artificial turf. All slabbing and fencing was also completed by Phil Lester Construction as part of the rear landscaping.
Return to all projects